An Anaheim Thanksgiving means blending tradition with California flare. It never feels like Thanksgiving in sunny southern California—until you walk through the doors of a restaurant known for holiday classics. The Anaheim Whitehouse serves Thanksgiving dinner from noon – 9 p.m. and is known for fresh turkey and sides like mashed potatoes and stuffing. For over three decades, this has been a landmark of holiday feasts.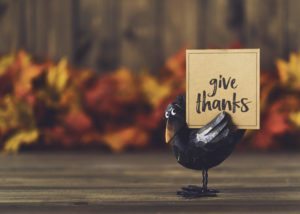 Tangata restaurant is well-known for its mission-style courtyard and modern décor with soaring skylights. It's a fine dining pick that serves an early holiday feast from 11 a.m. – 3 p.m. Don't miss the Cinderella pumpkin soup with dates and local honey, the five-spice crème fraiche and of course slow roasted turkey, port wine beef ribs and Scottish salmon.
Giving Thanks in California
Book a table at the Anaheim Convention Center's Mix Restaurant for a Thanksgiving buffet you'll never forget. The carving station features turkey (of course) along with smoked duck frisee and non-stop side dishes. Start at the salad bar for a taste of California freshness, and leave plenty of room for the dessert table.
You can also opt for a children's buffet for the little ones, complete with a half-priced menu. Here, service is from 4 – 9 p.m. for night owls, or for those who are starting their morning with one of the local turkey trots.