Downtown Disney® District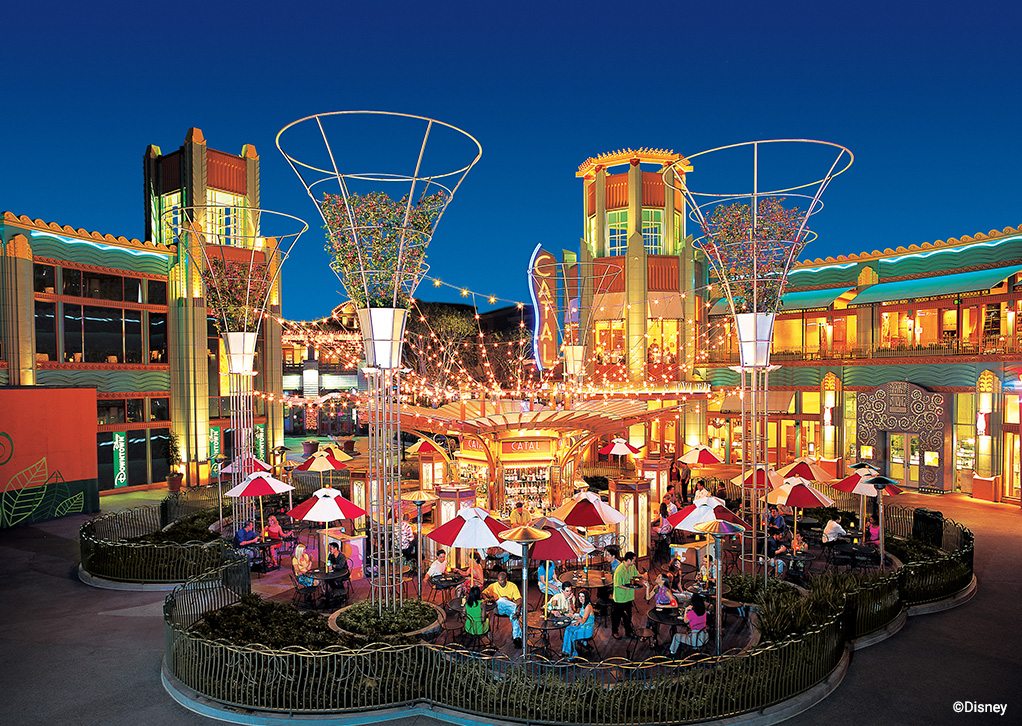 Downtown Disney® District provides a unique adventure by itself with numerous exotic dining and shopping opportunities, and all without an entrance fee! Enjoy a rainforest café with exotic animals, take in a live musical performance, visit an ESPN broadcast studio, and enjoy the many amazing and unique shops, including the Lego® Store, where the kids can build to their heart's content. Our hotel near Downtown Disney® District provides a perfect location right across the street, where you can easily walk to a day of shopping and adventure in-between the excitement of the Parks.
Shopping at Downtown Disney® District includes:
Marceline's Confectionary
Pearl Factory
World of Disney®
Rainforest Café® Retail Shopping Village
Restaurants and Entertainment at Downtown Disney® District include:
Catal Restaurant
Napolini
Ralph Brennan's Jazz Kitchen®
Tortilla Jo's
With many other dining and shopping opportunities as well, it would be a simple matter to spend several days just exploring the Downtown Disney® District, so plan a few extra days for your vacation agenda and explore the unique style of Downtown Disney® District right from the comfort of your hotel, complete with a convenient location and all the amenities needed to provide an unforgettable trip!