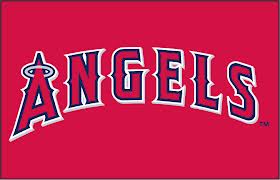 Catching a baseball game while enjoying a hot dog and cold beer is just part of the all American experience. There is nothing better than hearing the crack of a bat as a ball sails over the wall in the outfield. Grab your glove and head over to Angels Stadium at Anaheim to catch the Los Angeles Angels fight for another division title and a spot in the playoffs. Cheer on the LA Angels as they work their way towards victory.
Playing this week at home, the Angels take on the Baltimore Orioles and the Detroit Tigers giving you the perfect opportunity to see magic in the making. With eight division titles in the books and one more on the way (hopefully!) the LA Angels are a fun team to watch as the battle it out on the field. Become one of the many cheering, loyal fans as they root on their team to victory. Help make this year the 12th straight year in a row attendance his over three million.
Tickets are available online at the Los Angeles Angels website. Games start at 7:05 pm each night this week. Be careful though, you may be addicted and need to catch more than one game.