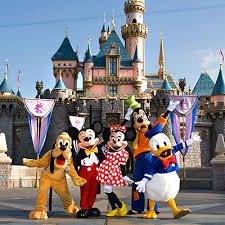 We want your Disneyland to be as memorable as you do. Here are a few of our safety tips to help you out on your trip.
Take Pictures: It is always a good idea to wear the same color to the park to identify your family member easily. It is even better to take a picture before heading out to the park. This gives both you and authorities a current picture of any family member should someone get lost.
Meeting Place: Sit down with your group and have a prearranged meeting area that everyone is familiar with and knows how to find easily. Should the group get separated, everyone knows to go to your meeting spot.
Identification: Make sure that all children have some form of identification and contact information on them. You can always pin it inside a t-shirt or write it on the inside of their arm and cover with clear nail polish (to prevent from washing off with sweat and water rides.). Information should include name, your contact phone number, medical issues, etc.
Know Cast Members: Teach young children to identify park employees (both staff and cast members). Should there be an emergency or they should get lost, talk to them about finding a trustworthy source, a staff or cast member, and approaching them for help. Park employees are trained to help and children should feel safe going to them for help.
Go Geek with your Wallet: Pick pocketers are hard to escape, even in the park. Wear a neck wallet or fanny pack with your money, identification, family pictures, etc. This deters theft as your belongings are in front of you and easily seen. Don't worry, fanny packs are still in style at Disneyland.
Don't forget your water and sunscreen. The hot summer sun can be very intense. Be sure to drink plenty of fluids to avoid dehydration and apply sunscreen throughout the day as it can wash off with sweat and water rides.