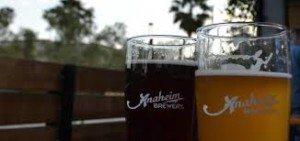 Just when we thought we had the best breweries around, Legends Craft Brewery has announced that they will be opening right here in Anaheim which only makes our selection of local breweries that much better. With plans to open within the next 90 days, Legends brings one more great local hot spot to the area.
With much excitement in the air over this announcement it makes us want to visit the other fantastic breweries that calls Brew City home. Some of our favorite local breweries are top notch and make us proud to have them here locally.  Bottle Logic Brewery, which is known for their interesting and crafty beers is one of the best. Not only are there beers creative but the atmosphere and bartenders are among the best also. We also love Noble Ale Works and their infamous Naughty Sauce. A favorite among many, it will be your favorite, hands down. Valiant Brewery is great relaxing place to kick back with a beer. The interior is that of an old warehouse giving you a unique and interesting vibe. Available for larger parties, it is the perfect place for a friendly get together. This brewery has not only award winning beers but great service to boot. A definite must do on the list of your brewery tours.
Last but not least on our list of favorites is Anaheim Brewery. A great historic brewery that has everyone talking about their 1888 beer. Stop in for a beer after work or take a weekend brewery crawl and hit up this fantastic joint. Enjoy a relaxing afternoon on their beautiful patio, it makes the beer taste even better. Check out some of our favorite local breweries and let us know which you like the best.