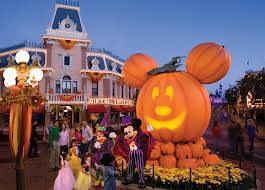 The more knowledge you have the better time you can have here at Disneyland. That is why we made it our mission to equip you with a few fun and little known facts about the park and its history before your trip. With such a massive park and extensive history, there is so much to learn but we hope these few things will help you to impress your traveling companions. While there are many rumors and many unverified 'facts' these we are certain to be true.
–          It took a long 18 moths to build Cinderella's Castle
–          Disneyland's monorail was the first daily operating monorail in the Western Hemisphere
–          The lights outlining the buildings located on Main Street number more than 100,000
–          Walt's private apartment is located above the fire station on Main Street
–          The props in Indiana Jones' office are actual props from the movie
–          The hitchhiking ghosts in the Haunted Mansion are named Ezra, Phineas and Gus
–          The skull sitting above the bed in the treasure room on the Pirates of the Caribbean ride is a real human skull.
–          The Disney family crest is located above the drawbridge on Sleeping Beauty's castle.
–          King Arthur Carousel is older than the park. It was built in 1922 for a park in Toronto.