Anaheim and Orange County are well-known for agriculture and amusement parks, but did you know a variety of well-known items are made locally? Bean Paste Pastries are made right in the OC, an homage to the Japanese Daifuku (a sweet dessert made from azuki bean paste mixed with a sweet rice). Imuraya Confectionery of Nagoya, Japan brought the dessert to Irvine when they bought a local ice cream company to make the East Asian desserts right in Southern California. Daifuku mochi is made right here!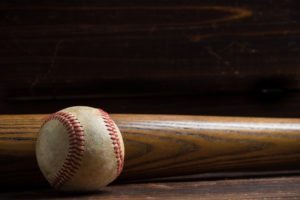 Orange County is rich with talented artists, and one of the most well-known in ceramics is Monica Lasich. You've probably seen her handprint keepsakes which feature plaques, stones, and more keepsakes with children's hand and foot prints. The Handprint Lady is just a short drive away, and Lasich now makes Christmas ornaments highlighting every state in the nation.
Love Local
FMI Products is a renowned fireplace maker, though they started by creating affordable fireplaces for builders. Located in Santa Ana, they came close to closing in the 1990s, but got fresh life when they were bought by the Kentucky DESA Holdings. However, in 2008, local Mark Klein bought the company and today it's thriving in both Santa Ana as well as its Alabama location.
Trinity Bat makes baseball bats which require over 24 steps to perfection. The handcrafted bats are much higher quality than the standard computer/machine-made bats or the aluminum variety. It's worth checking out this local shop and manufacturer if you're in town for an Angels game!