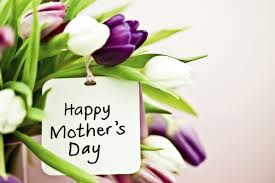 What better way to celebrate Mom this year for Mother's Day than to take her out for an exquisite brunch. Mom works so hard to make our lives that much better and she deserves a special thank you for all of her hard work. Try one of these options as a token of your love and appreciation for all she does.
Mom's slave so hard over the years for her kids that she deserves to be the Queen for a change. We have two 'Royal' meals to make her feel like she is royalty. Hilton's Mix Restaurant and Lounge features an annual British Champagne Brunch for Mother's Day. Complete with a custom royal thrown at the entrance, it is the perfect photo opt to capture this special day. Enjoy a delicious menu from 10:30am to 3pm.
Disneyland also offers a Royal Brunch each year featuring royalty themselves, Cinderella and her Princess friends. Hosted at Disneyland Hotel in the Grand Ballroom, enjoy an extensive brunch with nothing but the best for mom. Kids even have their own buffet full of 'kid approved' dishes.
Disneyland also has several restaurants throughout the park that are featuring special menu items just for mom and her special day. Enjoy Prosciutto-wrapped halibut at Blue Bayou in New Orleans Square or fruit-glazed salmon with a mango-kiwi relish at Plaza Inn. If that doesn't do it for you, Carnation Cafe is featuring a mouth watering honey-mustard, lemon-roasted chicken.
Regardless of what you eat this Sunday, be sure to tell mom how much you appreciate her and show her a very special day!