Films have been made, and named, after this famous road, and numerous songs have mentioned it. What makes Mulholland Drive so special, and why should it top the list of your must-do's while in Anaheim? Located in the eastern Santa Monica Mountains, it was named after William Mulholland, a civil engineer. David Lynch, in making his film named after the road, said that you can "feel the history of Hollywood" here.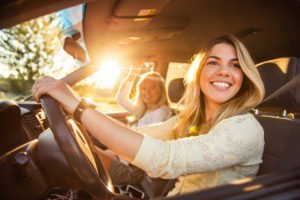 Mulholland Drive's primary stretch is from Cahuenga Pass to Sepulveda Pass and was originally named Mulholland Highway. It was designed in 1924 by a team of developers who were interested in investment opportunities within the Hollywood Hills. DeWitt Reaburn was the engineer charged with the project and said it was meant to be "one of the heaviest traveled and one of the best known scenic roads" in the country.
Re-defining the Scenic Drive
Just 21 miles long, the largely two-lane road hugs the ridges of the mountains and Hollywood Hills. It connects two major areas of US Route 101 and takes drivers across Coldwater Canyon Avenue, Laurel Canyon Boulevard, Outpost Drive and more. However, it's the views that really make it memorable. You can see the Hollywood Sign, San Fernando Valley and the L.A. Basin.
It's also the drive where a number of the most expensive homes in the world can be found, although they're set far back from Mulholland Drive. Taking a cruise along Mulholland Drive, especially at sunrise or sunset, is a beautiful and free way to take in the region. It's the ultimate welcome to Hollywood.