While staying at the BEST WESTERN PLUS Pavilions Hotel, you can find numerous nearby options to ring in the New Year.  If you choose to spend New Year's Eve with Mickey and Minnie, our hotel is just down the street from Disneyland®, so after a long evening of fun, a peaceful night of sleep  is just a short walk away.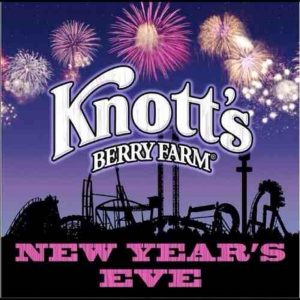 There are plenty of kid-friendly ways to ring in the New Year in Anaheim, including Knott's New Year's Eve Celebration at Knott's Berry Farm®. After a day of enjoying the thrilling rides and activities with Snoopy, check out the Boardwalk Area for the "Midnight Party On The Midway" at 11:40pm. A new feature starting this year, the Knott's Sky Cabin will rise to the top of the tower to countdown the last moments of 2013. With live entertainment, fireworks and photos with Snoopy, what better way to ring in the New Year than by making magical memories to last a lifetime?
However, if you're looking for a kid-free event in the area, there are also plenty of options to choose from, including the Balboa Bay Club & Resorts New Year's Eve Black Tie Gala in nearby Newport Beach. This spectacular event features a reception, butlers, champagne and a martini bar. A twelve-piece ultimate party band, "Rembrandt," is available for an enjoyable evening of music and dancing.
There are also more casual events to choose from, including A Midnight Kiss at the Avenue of Arts in Costa Mesa. With an open bar and a DJ, this event offers plenty of space with three different rooms and is the perfect choice for a casual night of celebrating. Or, you can check out the Heat Ultra Lounge in Anaheim for another casual option.  This New Year's Eve party is a favorite with young people and is located right in the Gardenwalk of Anaheim.
With so many great choices, it's no wonder that Anaheim is the New Year's Eve celebration of dreams!