Climbing is a favorite sport and pastime in California, and there's no better place to "hang out" than the Rock City Climbing Gym. The cost is just $12 for a day pass, $3 for shoe rental, and it's truly for everyone. Whether you want to try out bouldering (no ropes) or top roping to lead with a harness (and anything in between), Rock City Climbing has you covered. Open until 11 p.m. Monday – Friday, with varying weekend hours, it's perfect for a family outing, date, or solo adventure.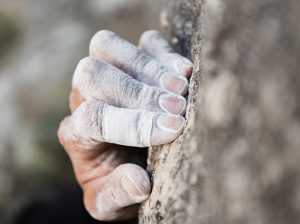 You'll find it at 5100 East La Palma Ave. #108 and, thanks to the gorgeous California weather, there are both indoor and outdoor options year-round. Plan a birthday party or team-building outing with the event coordinator, sign up for special workshops, and keep in mind that belayers are always available to "hold your ground" while you climb skyward.
Rock On
The OC's first and original rock gym is designed for everyone from beginners to master senders. The community of climbers is committed to providing a safe space where people of all ages and abilities are welcome for a workout, to learn new skills, and to get to know local climbers.
There's a youth climbing team for those with kids who plan to be in Anaheim for an extended stay. Customize your group trip to Rock City and get ready for an event you'll never forget.