The sprawling metro park is home to special events, concerts and boasts numerous attractions for residents and visitors. Check out the Autry Museum on Western Heritage Drive, or rent a bicycle at the Ranger Station parking lot. The Griffith Observatory is a favorite place for the other kind of star spotting, and the Griffith Park Southern Railroad, merry-go-round and Greek Theatre are all popular sites for family fun.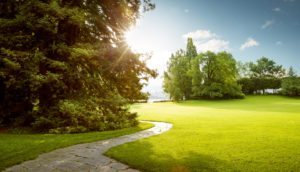 The L.A. Equestrian Center offers horseback riding and stabling, while the L.A. Zoo is also part of this massive park. From pony rides at the corner of Los Feliz and Riverside to Travel Town shops and dining options within the zoo, visitors will need plenty of time to check off everything on their Griffith Park to-do list.
A Park for All
A premier recreation site, visitors can enjoy golf, swimming, soccer, jogging, hiking, bike riding, and even camping at Griffith Park. Shane's Inspiration is an incredible playground open year round, and the beaches and lakes within the park are sublime for water activities. Open water/no fishing destinations include Del Rey Lagoon, Debs Lake and Echo Park Lake.
Three special events are held in May, including Ten Thirty One Productions' Great Horror Movie Night on May 5. A Faery Hunt is held May 13 in the Fern Dell area, and May 19 is another horror movie offering at the Old Zoo Picnic Area. Plan your trip now.