The last Friday and Monday in August are reserved for the popular Mickey's Not-so-Scary Halloween party, a family-friendly extravaganza for all ages. Why wait until Halloween to trick or treat? Dress up in your favorite costume (just leave the masks in your Anaheim hotel, please) and get ready to usher in autumn early. It's one of the most beloved parties of the year, taking place in August, September, October, and November, but August is the least crowded.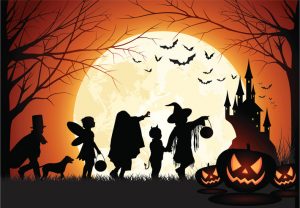 Be the first to take in the special fireworks show as you meet and greet with your favorite characters decked out in their own Halloween fashion. From the Spooktacular parade to the undead quartet roaming through the park, it's all treats and no tricks at this Halloween festival designed for everyone.
A Spooky Good Time
The Boo to You Parade takes place twice, once at 9:15 p.m. and once at 11:15 p.m. Trick or treating takes place around the park, but getting your sweet fix on Main Street is a right of passage for many. Duck into the shops and restaurants for unique treats that are only available on these special nights.
Get your tickets early since this event is limited and does sell out. Upon arrival, guests are given an exclusive map of events that only happen 32 days out of the year. It's almost the witching season, and what better way to kick it off than at the greatest park in California?